hnt - just a minor flaw
HNT
- JUST A MINOR FLAW
See I'm not perfect - I have this little mole - can you see it? Right there?
I normally hide it well away, but I thought I'd show you today...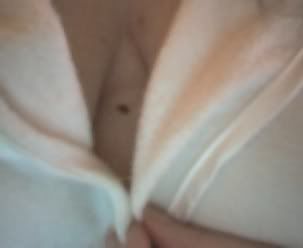 Now that you have seen my imperfections, go and check out some beautiful posts, perfections and imperfections with
Mr Osbasso
. Happy HNT everyone!
Edited at 8.00am - I think I need to reframe my perception of this little mark on my body, and hereafter it will always be known as my beauty mark! Sounds so much sexier than calling it a mole - thanks to you all for pointing that out!